A conservatory or sunroom is one of the most desirable additions to any home. Over the past decade they have evolved to become the ultimate living space. Tailored to your exact specifications, you can create a perfect room that can be used 365 days a year. Available in almost any design the choice is extensive so designing takes a great deal of care and thought.
At Fife Windows & Doors Ltd we can advise you on a style that will complement and enhance your home and more importantly is tailor made to your individual taste and requirements. You can be safe in the knowledge that we take care of everything from applying for Building warrants or Planning permission to any electrical or plumbing work required inside the conservatory.
Whether you are looking to have a brand new conservatory built from scratch or looking to upgrade the window frames or roof of an existing structure, we have the product knowledge and expertise to help guide you.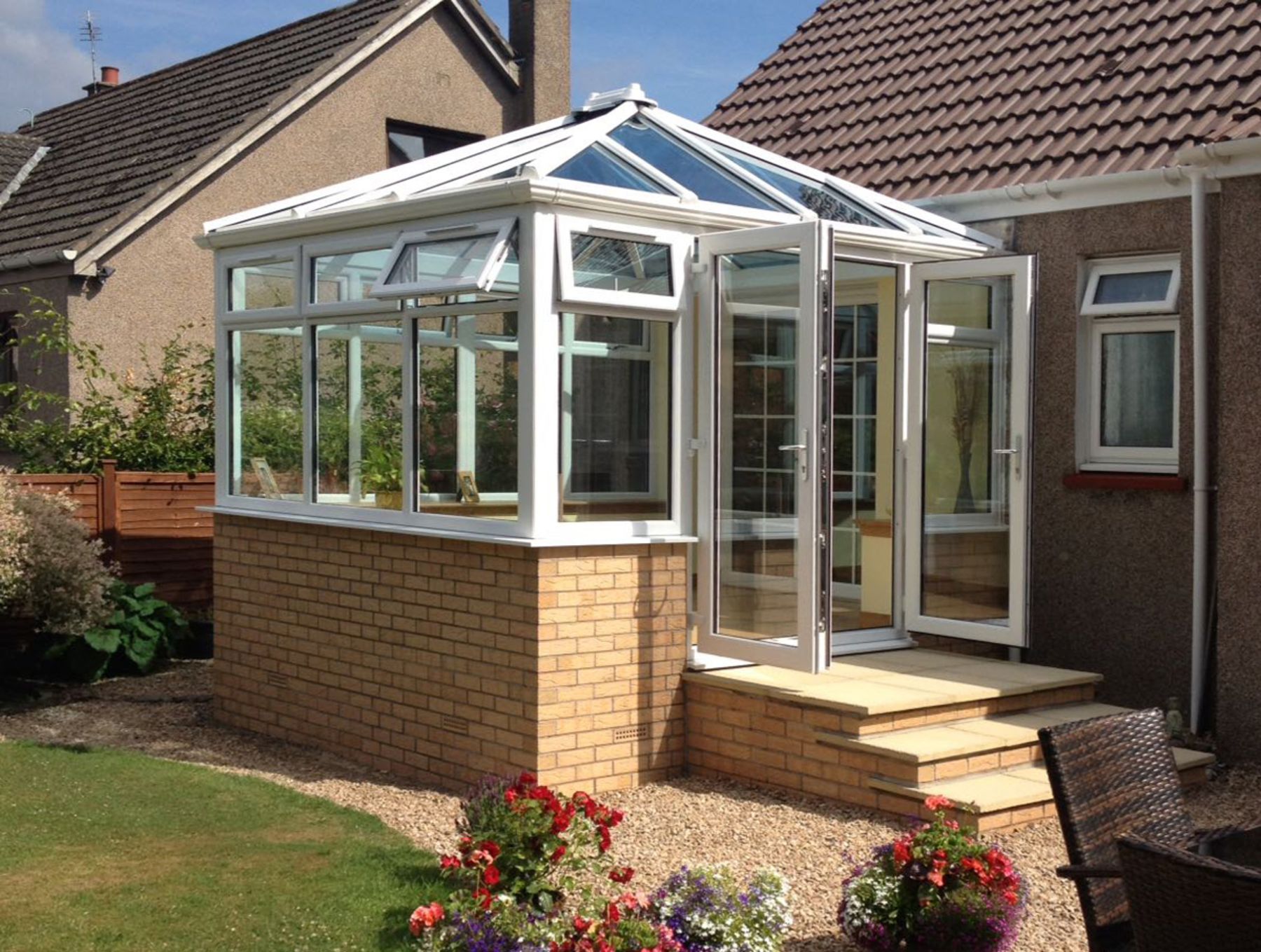 Available in a wide variety of shapes and styles. A conservatory will instantly enhance and add value to a property and provide a stylish additional living space. Constructed with well insulated cavity walls and floors aswell as Low E glass to radiate the heat back into the room, heat loss is dramatically reduced meaning conservatories can be used all year round.
We can offer either Polycarbonate or Glass for the roof glazing material. On all of our glass roofs we fit Conservaglass glass as standard. Conservaglass, launched by market leading conservatory roofing company Ultraframe, was the first high performance glazing product designed specifically for the requirements of conservatories in the UK climate.
If you are thinking of extending your home and can't decide between a conservatory or a traditional extension then the Livinroom may be the perfect answer.
The Livinroom is the best of both worlds, combining daylight and sky views you would get with a conservatory whilst retaining some of the walls and ceiling of an extension. You can maintain the light and space by using windows all round or have brick piers between windows and doors to give a greater sense of solidity. The Livinroom is a new multi functional home extension, creating a pleasant and relaxing space or family room. It uses the proven Ultraframe Classic roof at its heart, and a well engineered internal framework is added, then plasterboard is fitted, to give a perimeter ceiling all the way round.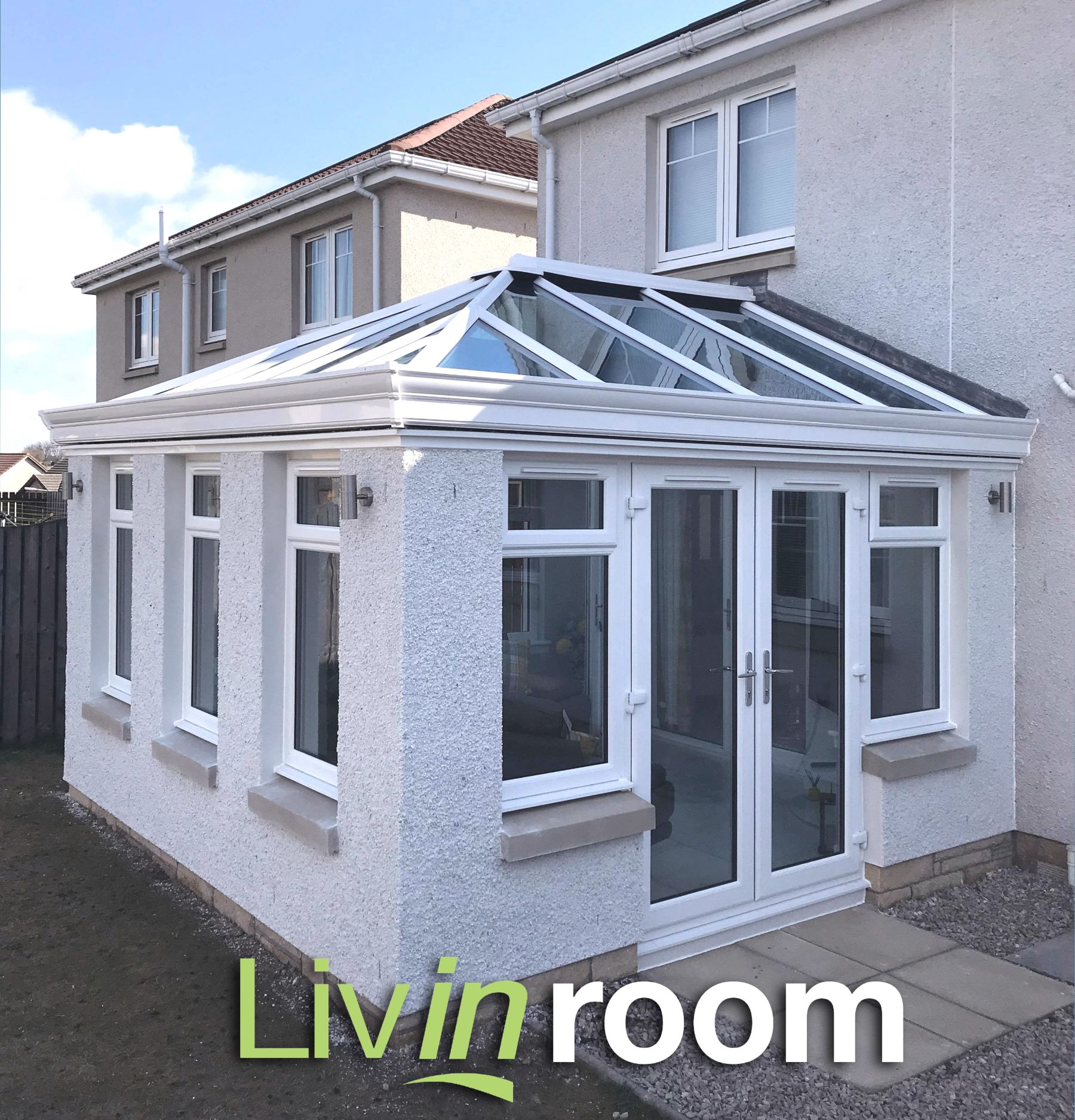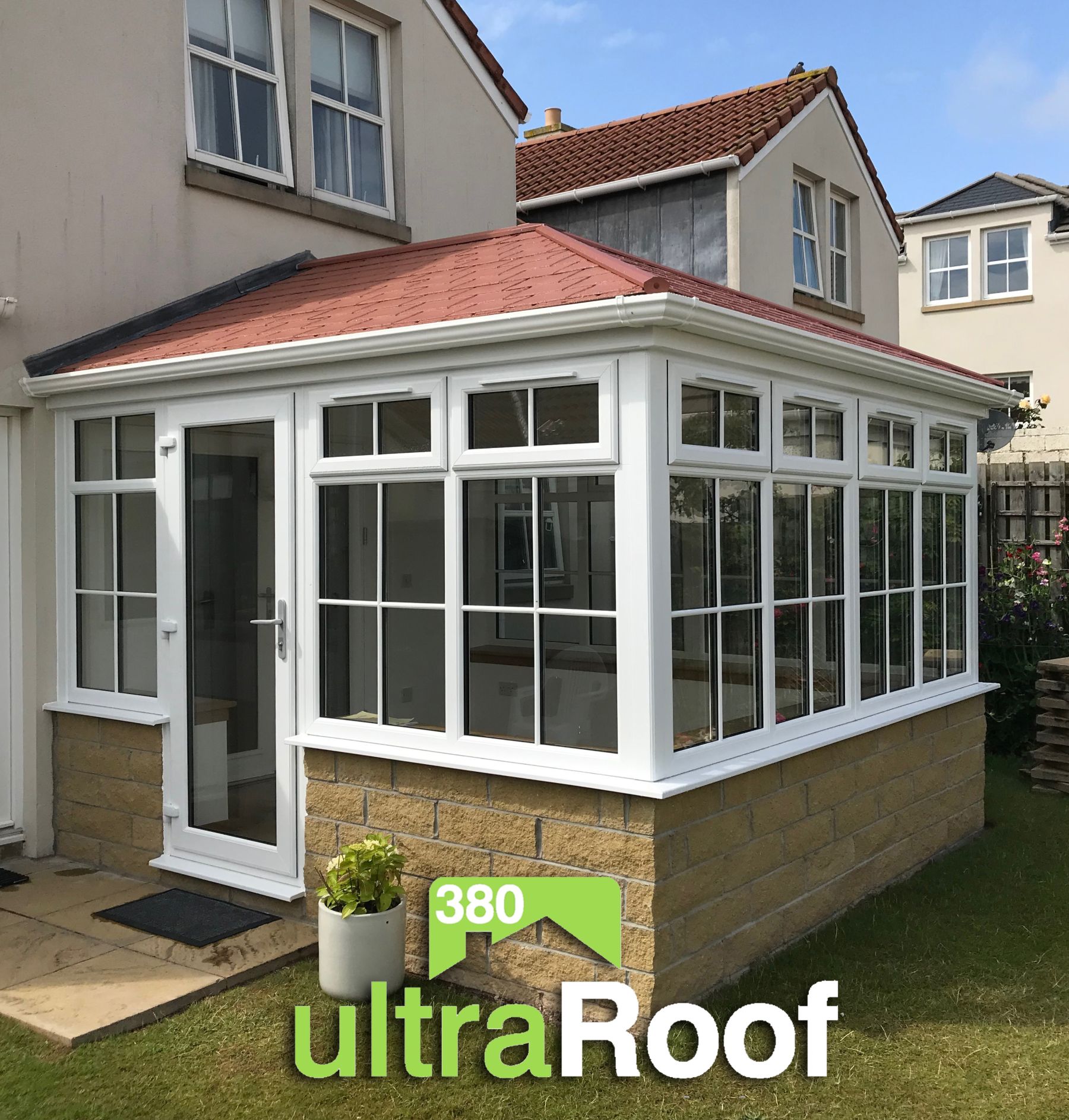 The new UltraRoof 380 by Ultraframe gives you the most advanced lightweight tiled roof system on the market today. It is the perfect solution for homeowners who are looking to replace their tired conservatory roof or where they have limited use of their existing conservatory due to it being too hot to use in the summer or too cold in the winter. UltraRoof 380's 0.16 U-value is up to 15 times more thermally efficient than a typical old conservatory roof offering unrivalled thermal performance.
With insulated beams, robust, lightweight aluminium framework and unrivalled structural performance – the beauty is more than skin deep with the UltraRoof 380. Engineered to nothing less than exceptional standards, these roofs provide outstanding thermal efficiency and withstand the most extreme weather conditions.